Transition at the AIT Board
New Appointments to the AIT Board of Trustees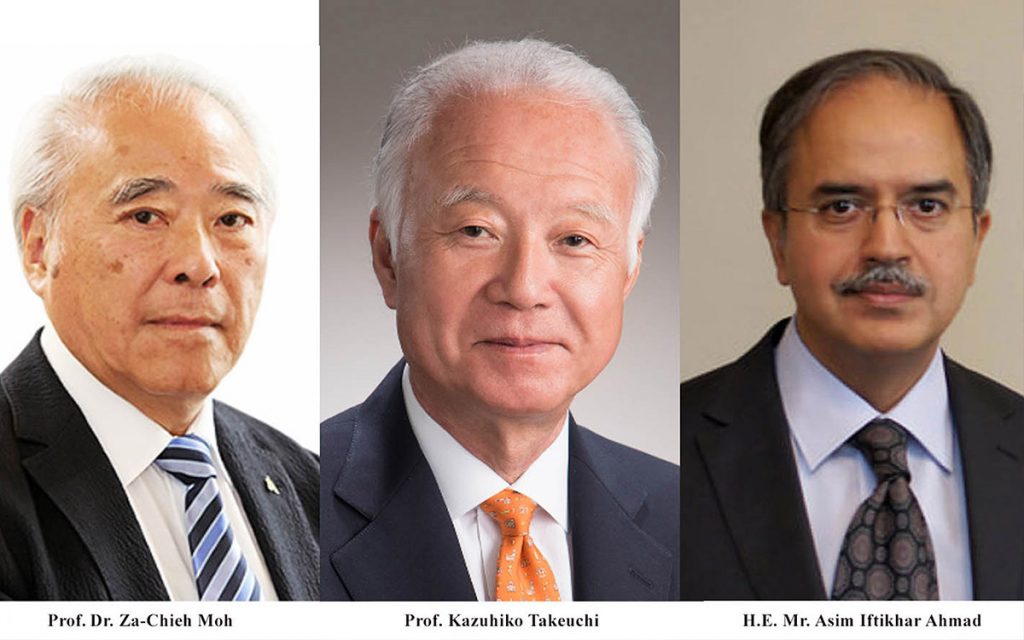 The AIT Board of Trustees reflects the international character of AIT and is made up of representatives of current partner governments and international organizations, as well as prominent individuals. The Board has approved the following recent appointments.
Prof. Dr. Za-Chieh Moh is appointed as the new Vice Chairperson of the Board, with effect from 7 August 2020, succeeding Dr. Prasarn Trairatvorakul, who completed his term as trustee and Vice Chairperson on 19 July 2020.  Professor Moh, an AIT alumnus and one of the AIT Hall of Fame inductees, has been associated with AIT as former faculty member, former provost, and as a trustee, and is currently Chairman of the Board, MAA Group Consulting Engineers, Taiwan.
Prof. Kazuhiko Takeuchi, Chairman and President, Institute for Global Environmental Studies (IGES), Japan is appointed as a new AIT trustee with effect from 7 August 2020.  He has had a distinguished career in academe serving as faculty in various universities, Vice-Rector and Senior Vice-Rector at the United Nations University, Assistant Secretary-General of the United Nations, and Senior Visiting Professor at the United Nations University Institute for the Advanced Study of Sustainability (UNU-IAS).
He recently served as Director and a Project Professor of IR3S at the University of Tokyo and is currently Project Professor of the Institute for Future Initiatives (IFI) at the University of Tokyo. He has served, inter alia, as a Vice-President in charge of international activities of the Science Council of Japan (SCJ), Chair of the Central Environmental Council, Government of Japan, Editor-in-Chief of the journal "Sustainability Science" (Springer Nature), Distinguished Chair, Wangari Maathai Institute for Peace and Environmental Studies (WMI), University of Nairobi, a Member of the Board, Vietnam Japan University (VJU), and a Member of START's Board of Directors.
The trusteeship of H.E. Mr. Asim Iftikhar Ahmad, Ambassador of Pakistan to Thailand has been renewed for another term. The membership of Ambassador Ahmad on the Board is testimony to the Institute's longstanding and close partnership with the Government of Pakistan.
The complete list of Board of Trustees can be accessed at:  AIT Board of Trustees
Source: https://www.ait.ac.th/2020/08/transition-at-the-ait-board/